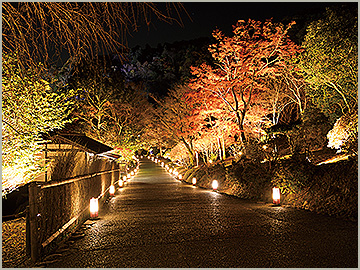 ROHM co. produces "Light and Blossoms Pathway"
Taking advantage of the nature, waterfront, bamboo forest and historical cultural assets of the Saga Arashiyama region, walkway totaling approximately 5 km is rendered from the light of open air lanterns, whose shades and shadows imbue Japanese sentiment, and the blossoms of voluminous flower arrangement pieces. The created effect is a pathway that naturally beckons one to walk.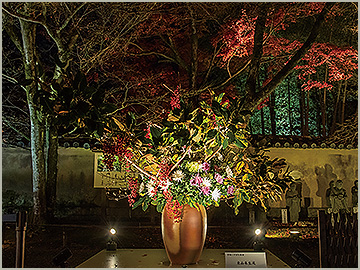 Flower Arrangement Promenade
With cooperation from Kyoto Ikebana Association, voluminous flower arrangement pieces will be on display along the light and blossoms pathway.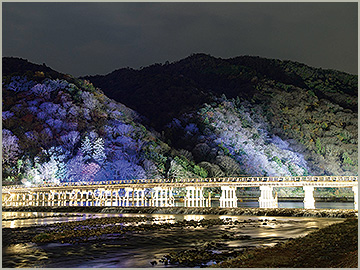 Entire Togetsukyo Bridge Area Illuminated
Illuminating Togetsukyo Bridge, foothills and waterfront, a magnificently beautiful natural night scene is rendered.